Our Doctors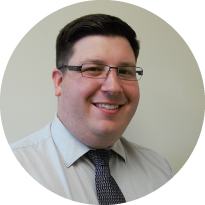 Dr. Kurt Relation, DPM
Dr. Kurt Relation, DPM
Dr. Relation graduated with honors from Hudson Valley Community College in 2004. He earned his Bachelor's Degree from the University at Albany, where he graduated Cum Laude in 2006. He then studied podiatric medicine at Dr. William M. Scholl College of Podiatric Medicine at the Rosalind Franklin University of Medicine and Science in North Chicago, IL. Graduating in 2012, he went on to complete a 3-year Podiatric Medicine and Surgery Residency with Reconstructive Rearfoot and Ankle Certification at Our Lady of Lourdes Memorial Hospital in Binghamton, NY. He served as Chief Resident during his final year and had the opportunity to train under the tutelage of Dr. Guido LaPorta. During his residency, Dr. Relation completed a 2-month Orthopedic and Podiatric Rotation with the International Center for Limb Lengthening at the Rubin Institute for Advanced Orthopedics at Sinai Hospital in Baltimore, MD.
Dr. Relation is a member of the American Podiatric Medical Association and the New York State Podiatric Medical Association. He is an Associate of the American College of Foot& Ankle Orthopedics & Medicine and the American College of Foot and Ankle Surgeons. He is Board Certified with the American Board of Podiatric Medicine. Dr. Relation is on staff at St. Peter's Hospital and St. Peter's Surgery and &nbsp Endoscopy Center in Albany, NY; Ellis Hospital in Schenectady, NY; and New England Laser and Cosmetic Surgery Center in Latham, NY.
Dr. Nancy Ann Quimby, DPM
Dr. Nancy Ann Quimby, DPM
Dr. Quimby received her undergraduate education at Goucher College and attended medical school at Temple University School of Podiatric Medicine in Philadelphia. After graduating in 1989, she completed a residency at the Philadelphia College of Osteopathic Medicine.
Dr. Quimby is board certified and has hospital affiliations with New England Laser and Cosmetic Surgical Center. She has been in practice for over 27 years.